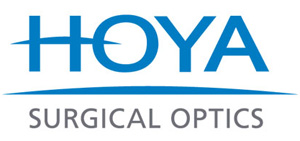 We're different in many important ways, but perhaps most notably in our singular focus on optics and how we apply more than 70 years of HOYA Corporation global expertise in that field to everything we do. Singularly Focused—Globally Powered. It's a powerful combination that's reflected in the way we pursue innovation, serve the needs of cataract surgeons, and contribute to better visual outcomes for patients and better practice outcomes for our customers.
Expertise: We create value for our customers not found with other companies. Our people, products, and services are only of the best quality and reliability.
Agility: To achieve accelerated revenue growth at optimal profitability, we're targeted, aggressive, and responsive in our entrance, growth, and excellence of niche market segments.
Ingenuity: HOYA Surgical Optics seeks to create and excel in niche markets by developing clever technology advancements that address important unmet needs.